Broad & Balanced Learning
Rivercrest Christian College is an authorized school for the International Baccalaureate (IB) Middle Years Programme and pursuing authorisation as an IB World School.
Rivercrest's Middle Years Campus caters for students from Year 6 – Year 10. The curriculum builds upon the knowledge, conceptual understandings and skills addressed in our Primary Years. 
The Middle Years Program (MYP) includes the following subjects: 
Language and Literature

Mathematics

 

Science

 

Humanities

 

The Arts

Performance and Visual

Health and PE

 

Language Acquisition – French or Mandarin

 

Design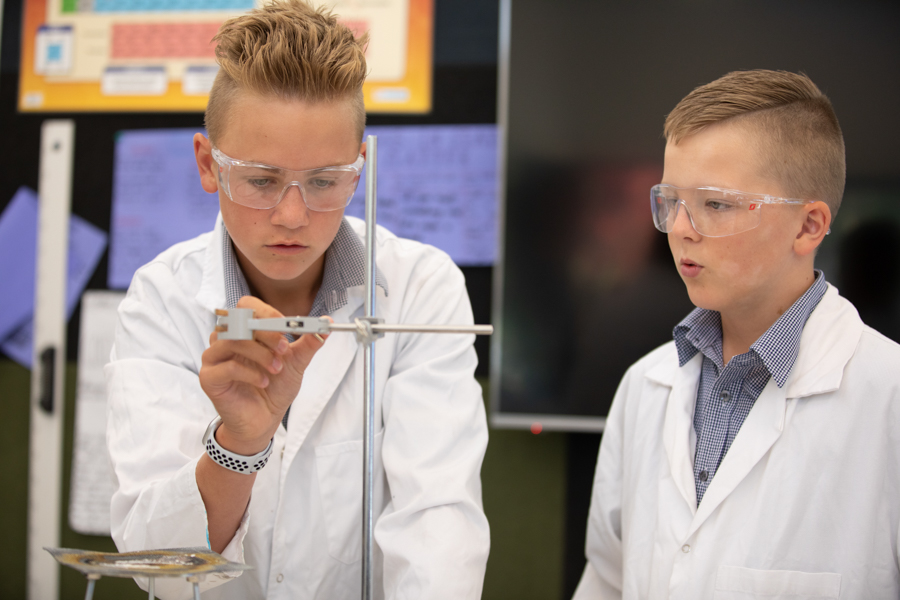 All students participate in our spiritual, social and emotional skills programme, SALT. 
The curriculum framework is based on an inquiry approach to learning with a strong emphasis on problem solving and real world application.
Students are challenged to explore ideas and issues of local and global significance. Developing the skills to be both independent and collaborative is an essential part of the curriculum. 
*Rivercrest Christian College is a candidate school* for the International Baccalaureate (IB) Diploma Years Programme (Years 11-12) and pursuing authorisation as an IB World School. IB World Schools share a common philosophy-a commitment to improve the teaching and learning of a diverse and inclusive community of students by delivering challenging. high quality programmes of international education that share a powerful vision.**   *Only schools authorised by the International Baccalaureate can offer any of its four academic programmes: the Primary Years Programme (PYP). the Middle Years Programme (MYP). the Diploma Programme or the IB Career-related Certificate (IBCC). Candidate status gives no guarantee that authorisation will be granted. For further information about the IB and its programmes, visit www.ibo.org.